Bimba is pleased to announce the release of the new EdgeSwitch™ Solid-State switch family that adds a whole new level of positioning precision to our existing switch offering.
Features and Benefits:
• Smaller operating window
• Smaller hysteresis
• Higher repeatability
• Improved performance


• Shorter 17mm long body




• Same 4mm (C-slot) body




• Improved magnetic sensing reliability

All the reasons above together make them the easy switch choice when used with a Bimba cylinder. This increased precision and performance capability may be used with nearly any Bimba pneumatic, hydraulic or electric cylinder.
In addition, Bimba has added a new 90-degree variant of our popular 4mm, C-slot magnetic MR Reed switch, MS auto-configure switch, MSC sourcing switch, and MSK sinking switches. With the new 90 degree configuration, we make available a sleeker switch profile that is optimal for applications in tight locations or in shorter cylinders, including Bimba "Flat" cylinders. They also find tremendous value in applications where cable routing is important.

Check out our BIMBA page to learn more about the EdgeSwitch and other quality BIMBA products



If you want to be informed by our specialists, please call +32 (0)2-266 13 13
www.LDA.be - Dit E-mail adres wordt beschermd tegen spambots. U moet JavaScript geactiveerd hebben om het te kunnen zien.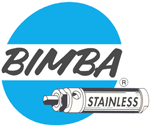 Hoge Buizen 53
1980 Eppegem
Belgium