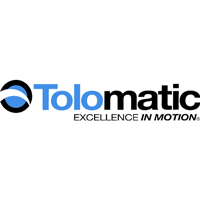 Featured supplier
A leading supplier of electric linear motion and pneumatic actuators, Tolomatic's expertise in linear actuators is backed by 50 years of original product innovation, integrity, and the best service in the industry. Our extensive product line includes electric linear and pneumatic actuators, servo driven high thrust actuators, integrated SmartActuators, servo and stepper motors, stepper drives, and configured linear motion systems. Tolomatic also manufactures right-angle gear drives, caliper disc brakes, and clutches. Tolomatic has earned its industry-wide reputation for designing and manufacturing highly durable and reliable electric linear and pneumatic actuators for a variety of industries, including packaging, material handling, medical, food processing, automotive, semiconductor, and general automation.
LDA - Your partner with experience and a vision.
LDA Corp. an independent Belgian Company, distributes already for more than 55 years, high quality components for industrial automation in Belgium and Luxemburg.
LDA, together with his principal suppliers, has built during those 55 years an important customer network. We guarantee good service and quality. Our skills and experience are the building blocks of our current and future success. LDA is specialized in shock absorption and vibration isolation, pneumatic and Fluid components, for which we also can offer total solutions. Thanks to more than 4 decades of experience and the direct support of our manufacturers, LDA is able to offer you optimal technical and economically efficient solutions, combined with a flawless logistic and administrative service.
LDA stands for durable relations, we team-up with our customers, our suppliers and not at least our employees. In our company you will find highly motivated and trusted faces working as a team to guaranty your success. We think in solutions and use products developed specifically for your application with high quality, long lifetime and minimal energy consumption.
SOLUTIONS FOR LIFE.
Our mission is to supply industrial customers with a wide variety of technically innovative quality products.
These products and our service will bring a major life enhancement, production continuity and financial gains for our customers.
The balanced product portfolio of LDA is the basis of our mission.
The continuing education of our employees, our experience and application knowledge automatically translates into an advantage for our customers.
Innovation, quality and reliability of our products are our criteria, together with our suppliers as partners we strive constantly towards the best solutions.
At LDA, we are firmly committed to doing the right thing, fostering transparency and competing fairly in the marketplace. Grounded in our values of respect, responsibility and integrity, we expect our people, processes, policies and systems to be fair and accountable.
We're dedicated to respect, responsibility and integrity. Our values look beyond day-to-day business demands to remind us of what is truly important. These values have been embraced by employees and integrated into management goals, business plans and employee performance evaluations.
LDA Belgium
Hoge Buizen 53,
1980 EPPEGEM
Tel +32 (0)2-266.13.13
Fax +32 (0)2-262.47.14
LDA@LDA.be


REGISTERED NAMES:
Dutch: De Toegepaste Dynamica NV
French: La Dynamique Appliquée SA
OPENING HOURS:
Monday till Thursday: 8h30 -> 17h30
Friday: 8h30 -> 16h00
FINANCIAL INFORMATION:
VAT: BE0405.895.609
IBAN: KBC / BE51 7340 2410 9862
BIC: KBC / KREDBEBB