Many new product lines have emerged in recent years at LDA. In these different ranges, you will find brands such as PBC, THERMATRON, PRONAL and many more available in stock.
---
Linear motion


- PBC: round shaft linear motion systems
- T Race rails : rails and carriage

With the combined product range of PBC and T Race, together with our product range of ball bearings, LDA is now able to offer a solution for all your linear guidance applications. Both ranges have several specific advantages over competing products when it comes to durability and quality. Ask us for the advantages of the PBC self-lubricating bearings contact LDA or visit our website.

Connectors: GW connect / WESTEC connectors by Molex
| | |
| --- | --- |
| Where in the past our stock was focused on DIN connectors, we have now added industrial connectors to our stock. Produced by GW Connect, part of the Molex group, these connectors offer incomparable robustness and IP ratings against competitive prices. That is not the only things, because soon we will also add a range of MLXT (a similar range as the famous Deutch connectors) to our sotck. | |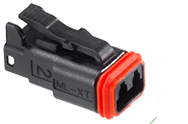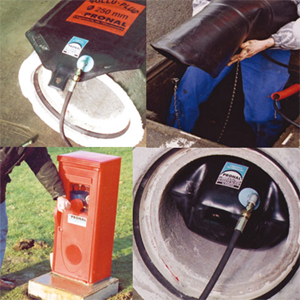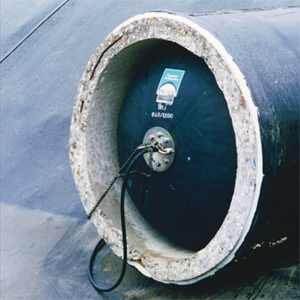 Industrial plugs for liquids: Pronal ORJ & OPAP
Need to temporarily plug plumbing of various diameters? Have a look at our very popular ORJ product range of Pronal. Removable plugs ranging from 20mm to 200mm are in stock at LDA, whereas the larger plugs can be mostly supplied within 2 weeks. Also have a look at our OPAP range for fixed inflatable plugs, needed as a safety precaution in case of leaks and a precaution against environmental pollution. The OPAP range is a fixed plug that can be controlled by a pneumatic cabinet which you can order optionally at LDA.
Fluid valves: EMC fluid and gas valves
LDA has a vast range of fluid valves on offer. Together with you, we decide on the best valve for your application. In 2015 we have added EMC fluid valves in stock. These are no-nonsense fluid valves at very competitive prices for non-critical applications.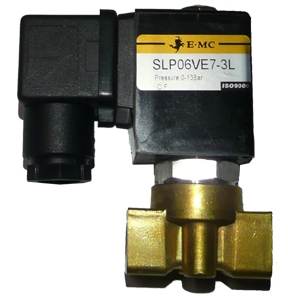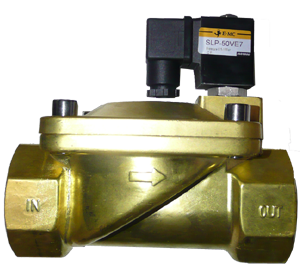 Air treatment units: FRL
Also new is our increased stock of FRL, with the EMC brand. Air treatment units (FRL) have an important role in the compressed air treatment. The choice of FRL has an impact on the operation and longevity of the components placed after the FRL. These components are typically pneumatic valves and cylinders.
Pneumatic connectors: fittings and tubing
LDA has a wide range of rapid pneumatic fittings, in plastic or stainless steel. Tubing in various diameters are also available from stock.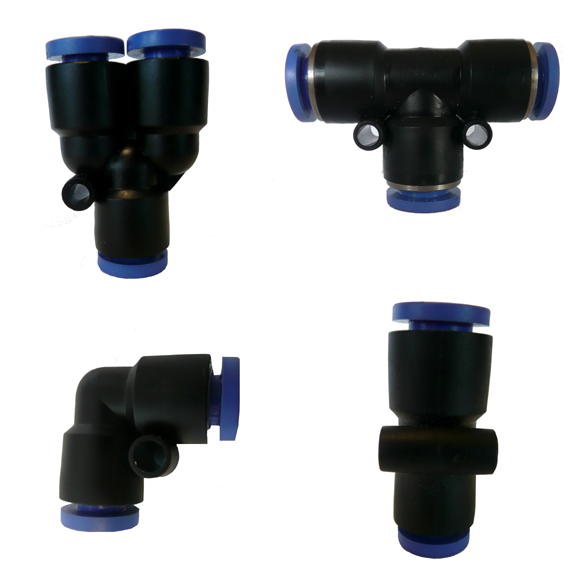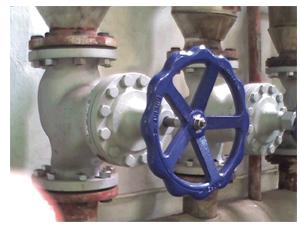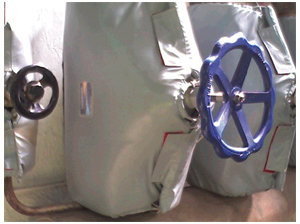 Insulation and protection: THERMATRON – Insulation blankets for valves and plumbing
The insulation and protection blankets from THERMATRON are easy to remove removable thermal blankets made out of special textiles, aimed specifically for insulating valves. These covers are water- and oil proof and temperature resistant between -50°C à +550°C. The main advantage of these THERMATRON covers is that they are easily removable and re-attachable by means of Velcro style strips. This feature makes that these covers can easily be used again, while greatly diminishing the time and costs needed to remove and place them, as such reducing maintenance costs from the valves.

Have a question for our specialists? Call +32 (0)2-266 13 13
www.LDA.be - This email address is being protected from spambots. You need JavaScript enabled to view it.


Hoge Buizen 53
1980 Eppegem
Belgium