PLAST-O-MATIC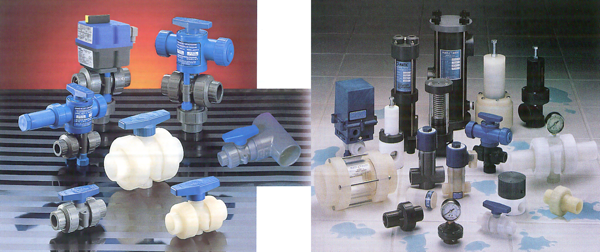 Quality Engineered Thermoplastic Valves and Controls for Corrosive and Ultra-Pure Liquids.
Founded in 1967, Plast-O-Matic Valves' ongoing mission is to continually advance the technology of liquid pressure and flow control. As the quality leader in the development of plastic valves and controls for corrosive and ultra-pure liquids, Plast-O-Matic provides a complete line of standard and custom designed solutions for difficult applications. The company is committed to product innovation, engineering excellence, precision manufacturing, 100% quality testing, and hands-on technical assistance.
Throughout its 42 year history, Plast-O-Matic has played a leadership role in the design, development and manufacture of high quality thermoplastic valves and controls for applications with highly corrosive and ultra-pure liquids.
Quality control, innovation and engineering have always been top priorities at Plast-O-Matic. Our philosophy is to leave nothing to chance, and therefore, after careful parts inspection and assembly, every product is 100% individually tested to assure dependable, long-term performance.
Servicing your requirements is our ongoing goal. Regional Sales Managers and Representatives, together with a network of selected distributors throughout the country and world-wide, stand ready to provide customers with product information and assistance in ordering the correct valve for your every need.